// by RA Pain Management
Reading Time:
8
minutes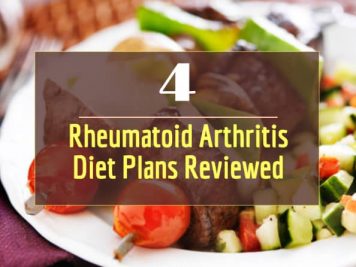 Are you searching for rheumatoid arthritis diet plans that can help you manage your pain more effectively?
The exact cause of rheumatoid arthritis (RA) is still not fully understood by the medical community.
Some believe that RA is genetic while others say that RA is caused by a person's environment.
However, it is known that dieting can have a significant impact on the severity of RA symptoms.
RA is caused by the antibodies in a person's immune system believing that there is a problems with harmful invaders.
If antibodies could feel pain, they would quickly realize their mistake.
Unfortunately, these antibodies force people with RA to suffer severe pain and deterioration of joint tissue and essential organs.
When you look closely, you'll see that we have developed some poor habits around food, namely we eat artificial foods which can be harmful.
These potentially harmful foods include gluten, milk, processed chemicals, excessive sugar, and more.
Some people are able to eat these foods with little or no real side effects.
Unfortunately, people that have been diagnosed with RA are especially vulnerable to the negative effects of these harmful foods.
As a result, people with RA can suffer even more because of the food they're eating.
Why It's Important To Have a Diet Plan For RA Relief
The longer I have this disease and read what people are going through the more I find myself saying "managing RA pain is impossible without making a commitment to eat the right foods."
In recent years, modern medicine has made significant advances that have substantially increased the life expectancy of the general population.
Unfortunately, the research into food and diet as a real treatment option has lagged in my opinion.
You might even have your own hypothesis about why diet and food is not more widely used as a treatment option by your rheumatologist.
It's hard to rely 100% on the medication prescribed because there is only temporary relief.
So for most, a  journey begins.
With pain in our joints, determination in our minds, and hope in our hearts we start digging and turning over any rock we can find to see if there is some sort of relief.
Is there another predictable way to reduce pain?
There are many of us out there that can say that food is an elixir.
#1: Paleo Diet Plan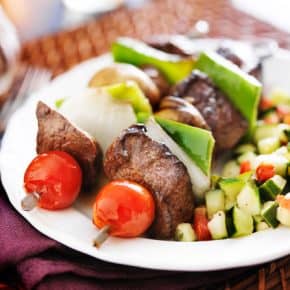 Over the past decade, the Paleo Diet has become very popular for both people trying to lose weight and everyday people trying to stay healthy.
The premise of the Paleo Diet is that after 2.5 million years of human existence, our bodies have only been able to adapt to foods that have always been around.
The diet primarily consists of meat, fish, vegetables, and fruit.
This focus on real, whole, unprocessed foods means you'll be staying away from grains containing gluten, legumes, sugar, and other unhealthy processed foods typically found in the middle isles of the grocery store.
Most of the foods found in stores today have only been around for a couple of decades.
As a result, some people are likely to have allergic reactions to certain foods that our immune systems mistaken for harmful foreign objects.
Unfortunately, the theory behind the Paleo Diet says that some people are more vulnerable to these adverse reactions than others.
While the Paleo Diet was initially developed for everyday people and weight loss, the diet has really helped many who suffer from RA.
The Paleo Diet is not focused on counting calories or controlling portions, rather the focus is about what foods to include in your daily meal plan and what must be left out.
If you're serious about getting involved with the Paleo diet be committed to learning how to best execute.
The real success with this diet comes from execution.
Eating a paleo diet sometimes will not allow you to feel the full benefits.
Knowing what you can eat, and stick to your plan.
RAPM's Recommendations: 
Practical Paleo – A Customized Approach to Health and a Whole-Foods Lifestyle
– Buy Now
This book explains why avoiding processed foods and other "healthy" foods such as legumes, dairy, and grains may eliminate common health disorder symptoms.
Includes more than 120 easy recipes.
Features meal plans that are designed to support immune health, blood sugar regulation, digestive health, and a lot more.
Paleo for Beginners – Essentials to Get Started
– Buy Now
New York Times bestselling Paleo cookbook.
Offers a 7-day plan for beginners.
Includes more than 100 recipes to enjoy.
The Paleo Diet Revised – Buy Now
The updated version of the bestselling guide for eating healthy.
Includes the latest guidelines and research.
#2: Gluten-Free Diet Plan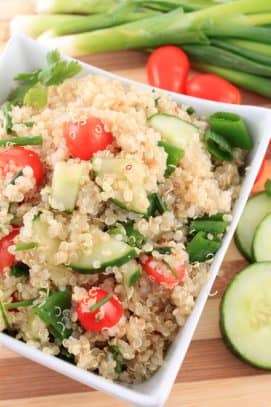 One of the most important elements of the Paleo Diet is the concept of avoiding gluten.
In today's modern society, we have been told that grains are an essential element of a healthy diet.
It is true that humans need a substantial amount of carbohydrates to live.
However, our bodies are not conditioned to process gluten, a byproduct found in wheat, barley, rye, and most grains.
Since gluten is in most grains, it can be found in just about every food on the shelf in today's supermarkets.
Research and experience have shown that gluten seems to be one of the drivers of Rheumatoid Arthritis flare-ups.
When a person is allergic to gluten it can result in a leaky gut.
This means that things like toxins, microbes, undigested food particles, and more can escape from your intestines and travel throughout your body via your bloodstream.
Your immune system sees these "foreign invaders" and attacks them.
In these situations, people with RA may experience very intense joint pain, fatigue, and abnormal eating habits.
Even small amounts of gluten can cause the symptoms of RA to be exasperated.
I have personally witnessed my RA symptoms decline substantially after making a commitment to stop consuming harmful gluten products.
However, these sorts of lifestyle changes can be challenging to get started with and even harder to stay on board with.
Just remember that gluten can be found in a large majority of products found in today's grocery stores.
Be sure to check labels and head to the gluten-free aisle for a better food option that can help you better manage RA pain.
In today's world, gluten-free products have become pretty mainstream.
Unfortunately, many people mistook the gluten-free craze for a yuppie obsession.
Some people also avoid gluten-free products because they can be more expensive than their processed counterparts.
The reality is that a gluten-free lifestyle allows our bodies to obtain the natural nutritional balance that it needs.
Most importantly, eliminating gluten can put you one step closer to remission.
RAPM's Recommendations: 
Eat Happy – Gluten Free Grain Free Low Carb Recipes Made from Real Foods For A Joyful Life
– Buy Now
Features 154 grain-free and gluten-free delicious recipes.
Provides comfort food recipes without the sugars and grains.
True Comfort – More Than 100 Cozy Recipes Free of Gluten and Refined Sugar
– Buy Now
Features more than 100 gluten-free and sugar-free recipes.
Provides healthy comfort food recipes.
#3: Mediterranean Diet Plan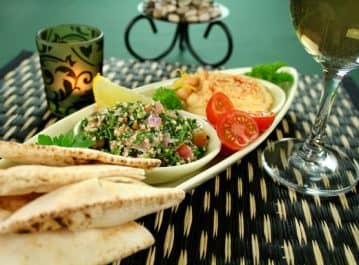 A Mediterranean diet involves eating fruits, vegetables, fish, and natural spices.
For fried foods, a Mediterranean diet recommends natural olive oil rather than more harmful vegetable oil.
Most importantly, Mediterranean diets eliminate meats and sweet foods that are harmful to our bodies.
As a result, this diet has become a good solution for individuals with RA.
The Mediterranean diet is a good place to start, but it cannot be used exclusively to succeed at rheumatoid arthritis prevention with diet.
If you want to try this diet, there is no harm in doing most of what it calls for.
Natural olive oil is probably the best oil option to use for individuals with RA.
However, the Mediterranean diet does allow for certain foods that are on many of them do not eat list for RA sufferers.
First, dairy products are part of the Mediterranean Diet but have been identified as a potential cause for inflammation for people with RA.
Non-dairy substitutes can be acceptable, but avoiding the lactose and hormones in milk is essential for fighting back against RA.
The Mediterranean diet typically includes cheese and milk, so be sure to avoid these animal byproducts when you are shopping for Mediterranean foods and stick with lactose-free substitutes instead.
Mediterranean diets can also call for poultry and eggs, which I would strongly recommend avoiding.
These are not as bad as red meat or milk, but they still contain animal byproducts that might not have been around in the Paleolithic era.
A Mediterranean diet can help to cure some of your rheumatoid arthritis symptoms, but you shouldn't expect immediate improvement if you follow it exactly.
Use your own judgment before following an exact recipe from a Mediterranean diet.
RAPM's Recommendations:
The Complete Mediterranean Cookbook
– Buy Now
Features 500 kitchen-tested recipes for living and eating well every day.
Uses standard supermarket ingredients to ensure accessibility of recipes.
Has a wider, more inclusive approach by including foods from countries all around the Mediterranean Sea.
The 30-Minute Mediterranean Diet Cookbook – Buy Now
features 101  recipes that support heart health and combats chronic disease.
Uses standard supermarket ingredients to ensure accessibility of recipes.
Spend less time cooking and more time with family.
#4: Raw Food Diet Plan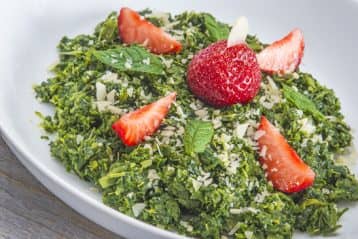 A raw food diet builds on the concept that processed and cooked foods can be one of the main rheumatoid arthritis dietary causes.
For the most part, this is probably true. RA can be exasperated by processed or deep-fried foods. For example, potatoes are usually healthy by themselves, but they become harmful for those of us with RA when they are deep-fried in fast food restaurants.
The principles of a raw food diet can be very helpful for individuals looking to use diet to defeat RA.
Out of all the diets mentioned, a raw food diet is typically viewed as the most challenging to conquer due to so many dietary restrictions.
However,  getting on a raw foods diet for many is a saving grace when it comes to reducing pain and flare-ups from RA.
While raw meats should be avoided, rheumatoid arthritis raw plant-based diet can be beneficial for RA patients.
A salad is like a full-body massage for a person with RA.
However, raw foods do not have to be consumed without any processing.
Foods will not lose any nutritional value if they are blended, mixed, stirred, frozen, or even dehydrated.
For this reason, many individuals on a raw foods diet will focus on smoothies, frozen shakes, and dried fruits.
RAPM's Recommendations:
The Fully Raw Diet
– Buy Now
Offers a 21- day plan to better health.
Features meal and exercise plans.
Includes 75 clean, plant-based recipes.
Live Raw –  Buy Now
Features 120 recipes with must-have advice.
Includes low-fat, raw, vegan recipes.
Raw-Vitalize –  Buy Now
Features an easy 21-day raw food plan.
Includes shopping lists, make-ahead prep ideas, and tips for eating on the go.
Decide Which RA Diet Plan Works For You
The key to understanding these diets is to understand that each diet presents a range of food options that can be a good choice for people with RA.
Seeing how you feel by avoiding gluten is a suggestion I have based on my own experience and all of the stories I've read doing research, there are a ton of people saying what a big difference it has made in their life. A lot can be learned from a Mediterranean diet's concept of focusing on fish, fruits, and vegetables.
By preparing these vegetables without cooking them allows you to take advantage of the full nutritional value and avoid any harmful additives.
The point is that a modified version of all four of these diets is usually the best option for RA patients.
Patients should never make the mistake of believing that any of these diets are perfect for overcoming RA.
The reality about food plans is that you're in charge.
It's your choice to check out the options (like you're doing here) and it's up to you to measure and monitor what's happening with your body.
The successes are what help you "stick with it" when it's tough. If you know that certain foods hurt you, and you've been able to document that by conducting your own personal case study then it will be that much easier to say "no thank you" to certain foods.
The takeaway here is that you have a chance to control RA symptoms just by adjusting the foods you eat.
We all have to eat right, why not figure out what your body is okay with and what your body had a negative reaction to and create your personal diet that works for you.
________________________________________________
Like what you reading? Check out the links below to some of our most popular pages: