Reading Time:
4
minutes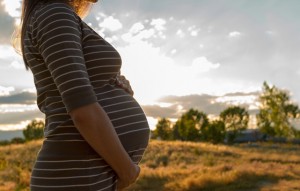 A lot of women are concerned about rheumatoid arthritis and pregnancy complication. Most medications that are designed to treat RA are critical to the patients who use them. The thought of having to "quit" or stop taking medication to try to become pregnant and thereafter can be frightening.
I'd like to share my personal experience dealing with RA during pregnancy, and then I am going to dive deeper into some of the most common questions women and men have around pregnancy and RA.
Rheumatoid Arthritis and Pregnancy: A Personal Experience
I am a mother of 2 young children both under the age of 6. When my husband and I decided to get pregnant, I got off all of my medications. I chose to give myself 2 years prior to actually trying to have children; we wanted to be extra safe. Be sure to consult with you physician about suggested "wait" periods, as most of this decision is tied the types of medication you're taking.
As you can imagine it was an extremely challenging transition away from medication, but I was able to use diet heavily and moderate exercise to provide rheumatoid arthritis pain relief. Unfortunately, these pain management methods only did so much. I experienced pain throughout pregnancy and even worse pain post-pregnancy. The cycle was the same for my second child as well, however the pain was worse after the second (for me). In addition, I should mention that I did not take any meds post pregnancy either because I was breast feeding.
I'm happy with my decisions even though it was hard, in the end, it was 100% worth it to ensure my children were healthy. Not to mention it helped me with my own peace of mind during pregnancy. As I mentioned before, diet and exercise were critical for pain management.
10 Important FAQ's About Rheumatoid Arthritis & Pregnancy

1: Will my Rheumatoid Arthritis hurt my baby?
Even though RA might be active during your pregnancy, it will not hurt your baby in any way. In fact, it should be mentioned that having RA should not have any effect on your ability to get pregnancy either. In fact, most women even have an improvement in their symptoms during their pregnancy.
2: Should I talk to my Rheumatologist about pregnancy?
Yes, it is recommend to have a pre-pregnancy discussions with your rheumatologist to advise you when it is safe to try to become pregnant and to assess the safety of your medications during pregnancy. It may also be important to visit a high-risk obstetrician as soon as you know you are pregnant. It is a great feeling if you can have your obstetrician and rheumatologist working as a team to closely monitor your pregnancy.
3: Does having Rheumatoid Arthritis affect my fertility?
Experts do not agree on whether RA has a negative effect on your fertility levels, but women suffering from RA tend to take longer to have a baby.
4: What problems might Rheumatoid Arthritis cause in my fertility levels?
Some of the causes might be a reduction in sex drive, problems with ovulation, and having sex less frequently due to fatigue and pain.
5: Does Rheumatoid Arthritis affect men looking to start a family?
Some problems related to sperm function might be caused by RA in men, and the same is true for the libido and erection. Improvements in both sexual function and symptoms are the outcome of an effective RA treatment in men and women alike.
6: Are Leflunomide and Methotrexate safe during pregnancy?

No. Your doctor will discuss what medications are safe, however it is well documented that you should not take leflunomide or methotrexate during pregnancy. The fear with these drug is that they can bring about birth defects. Additionally, if a man is fathering a child these drugs can also be harmful to the sperm, resulting in a higher risk for birth defects.
7: Is Prednisone safe during pregnancy?
Low doses of prednisone are generally considered safe during pregnancy, and the same is true for Plaquenil and sulfasalazine.
8: Are Enbrel and Remicade safe?
Though Enbrel and Remicade have little scientific evidence of positive results, many experts considered them as safe during pregnancy.
9: What can I do to improve my chances of a healthy pregnancy?
There are definitely steps you can take, most important importantly get your body as healthy as possible and symptoms are well controlled for 3 to 6 months before pregnancy. There other important topics that will be specific to you that will need to be discussed with you rheumatologist. Having a rheumatologist and OBGYN that are on the same page about how you plan to manage your disease through your pregnancy to be as healthy as possible is important. It will also be your own unique plan. Important questions to cover with you doctor include:
When should I discontinue my medications that are known to be harmful?
How should I address my other disorders during pregnancy? (if applicable)
Should I be taking folic acid or other prenatal supplements?
 You will find that the doctors approach will be affected by how active your symptoms are.
10: Not sure what I should do about breast feeding?
Many women with Rheumatoid Arthritis are torn between breastfeeding for the good of their child vs. using formula so they can get back on medication to manage pain. There are many studies that indicate a spike in Rheumatoid Arthritis pain after pregnancy. That is why you'll want to have a discussion with your Rheumatologist and your OBGYN to come up with your game-plan. Everyone has different priorities, pain thresholds, environmental influences, and the list goes on. You have to do what is right for you.
Growing your family is an exciting time in life. It's important that you get all of your questions answered, and that you keep an open line of communication with your partner (they have the same questions and more), and develop a plan about how you plan to approach your pregnancy. Remember you're not alone, use the support systems around you. First, be sure to speak with your rheumatologist about your plan to get pregnant so you can get stated with a timeline. Leverage other families affected by RA you may know that have faced the same questions. And lastly, you can also use the online communities and forums where people share about their personal experiences.