Reading Time:
3
minutes
We use our hands for everything. It's not until we begin to lose mobility and face years of pain that we realize how much we've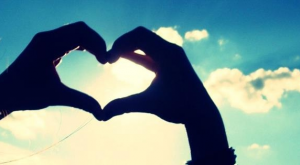 taken them for granted. Daily tasks such as housework and writing become painful and take a long time to complete, and tasks that require small, delicate movements become almost impossible. And at times the pain can become almost intolerable.
What is Rheumatoid Arthritis?
Rheumatoid Arthritis (RA) is an autoimmune disease. Basically, your body's immune system-which is responsible for protecting you from viruses and bacteria, begins to attack your joints instead. This immune response will damage both joints and organs-even the heart, so prompt treatment and early diagnosis is crucial.
Rheumatoid Arthritis usually affects the small joints in the feet and hands. The joints will typically swell, which can result in joint deformity and bone erosion, as well as stiffness in the fingers and hands. Not only will the joints be affected, but people with RA may notice that their eyes, lungs, blood vessels, and skin are also affected.
Although rheumatoid arthritis can occur in people of any age, it is most commonly affects people around the age of 40 or older. This is a disorder that is much more common in women, and unfortunately there is no real cure. Treatment is focused on rheumatoid arthritis pain management, and preventing joint damage.
Around 1.5 million people have rheumatoid arthritis in the United States alone. The severity will vary from person to person, and many people will be subject to flare ups when there is a sudden increase in the illness and symptoms, which can last for months. The symptoms of rheumatoid arthritis include swollen, reddish joints, fatigue, pain, stiffness in the hands, stiffness in the fingers, and inflammation.
The key to making this work is finding time every day if you want to get the best results. When you get started, write down a hand exercise schedule, or keep it in your phone to remind yourself to do your exercises every day. While it's easy to feel down about how your body is feeling and functioning, those wanting to reduce pain and increase mobility should try these exercises for arthritis in the hands and wrists:
7 Hand Exercises for Rheumatoid Arthritis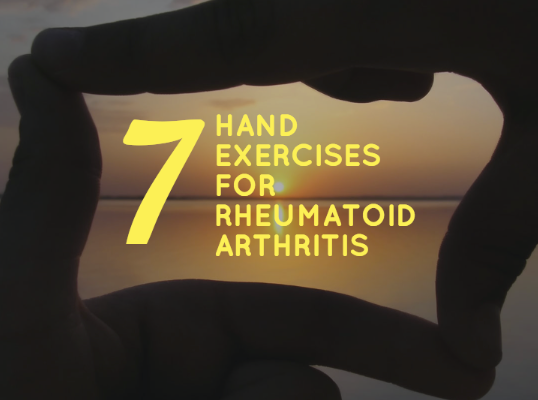 1) Make a Fist: This exercise seems simple, and it may be deceptively easy, but this is one you can do anytime. Make sure you keep the movements nice and slow, and treat your hands gently. Slowly move your hand into a fist, and be sure to keep your thumb on the outside, before gently opening it. Repeat 10 times.
2) Finger Touch: Begin with your hand open, and slowly bring your thumb to the pad just beneath your pinkie finger. Release, and continue to touch your thumb to the tip of each finger. Repeat each sequence on both hands.
3) Muscle Strengthener: This is a great one for people who are finding their hands are becoming gradually weaker. Simply grab a piece of paper, and while using one hand, crumple it into a ball. Try to do this as fast as possible. Once you're used to paper, try moving up to a thicker size, eventually moving into squeezing a ball of yarn or tennis ball.
4) Palm Touches: While keeping your hand open and straight, face your palm upward, then slowly bend our fingers down until they are touching your palm. The key is to not make a fist, and fingertips should instead be touching the palm of your hand. Hold for five seconds and repeat on both hands.
5) Spread Fingers: Just as it's important to practice making a fist and bringing your fingers together, it's also crucial to work on spreading them apart. Slowly spread your fingers apart, and while your hand is flat try to gently separate your thumb from the other fingers.
6) Wrist Stretch: Wrists can also become stiff and sore from rheumatoid arthritis, so hold your left arm out, palm facing towards the floor. With your right hand, slowly push down on the oft hand until you can feel a gently stretch. Hold for a few seconds and then repeat.
7) Finger Raise: Place your hands flat on the table, and begin to raise your fingers one by one off the table. This shouldn't cause too much stress on sore joints, but is great for maintaining mobility in the knuckle joints.
Some people may also find additional pain relief with rheumatoid arthritis hand aids, which can be found online on sites like Amazon.com.