Reading Time:
3
minutes
What are the best arthritis gloves options that can actually help you relieve RA hand pain?
Hand pain starts off with stiffness, followed by inflammation causing pain which can sometimes become unbearable.
To ease hand pain and swelling, it is recommended to use gloves designed to help relieve arthritis pain.
Rheumatoid Arthritis gloves can make daily activities easier to do and people who use them attests that they give them comfort and pain relief in the hands.
How Arthritis Gloves work
Each type of glove has varying ways of helping ease the pain.
The main purpose of all these types is to help ease hand pain.
Most patients prefer to use the gloves while sleeping, some prefer to use it during the day as it helps them with their daily activities.
Whichever way you prefer to use your gloves, it is recommended to use it for at least 8 hours to be able to feel the effects.
Types of Arthritis Gloves
There are three types of gloves that have different ways in helping you ease your hand pain.
Let's get to know them better.
Thermal (heat therapy) – helps with blood circulation and provides much needed heat when your hands are feeling cold.
Support (glove splints) – it is used to protect and support hand joints specifically the fingers. They are used to relieve pain by providing alignment and keep hand deformities in check.
Compression – works by providing pressure on aching joints, increasing oxygen delivery and improving circulation on the affected area.
We have researched the best arthritis gloves for you to try based on the 3 types.
Here are the 14 best arthritis gloves in the market!
Thermal Gloves
MyCare Heat Therapy Glove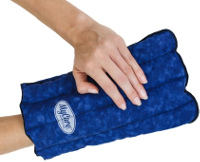 Made of cotton fabric
Warms in seconds in the microwave
Snow Deer Heated Hand Warmer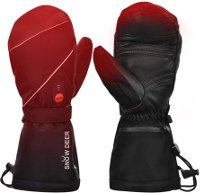 Made of sheep leather
Uses far infrared fiber heating elements
Can be used outdoor
Thermoskin Premium Arthritic Gloves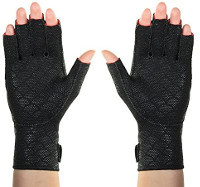 Captures the body's heat to bring natural relief.
Outer layer is designed to provide additional grip
CHEROO Hand and Wrist Heated Wrap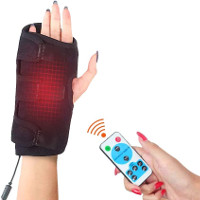 Made of neoprene
Provides infrared heating
With remote control
Glove Splints
Wrist Ice Pack Wrap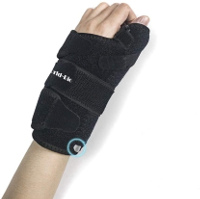 Has removable gel pack that can be used for both hot and cold therapy.
Provides support for both hands and wrists
Includes a soft brace to provide support to the hand.
Night Wrist Sleep Support Brace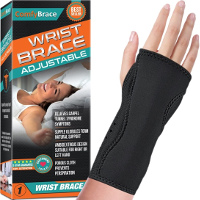 Provides support during sleep.
Adjustable to fit the hand and wrist perfectly.
Doctor Developed Premium Copper Lined Wrist Support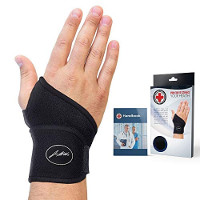 Developed by Doctors with first- hand experience in handling pain
Provides neoprene copper lined material
Boxer Splint
Has firm but comfortable straps for all day use.
Comfortable, breathable, and easy to use.
Vive Night Wrist Splint Brace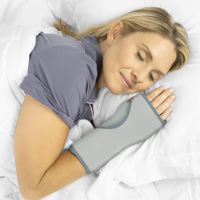 Provides compression support and protection during night time.
Filled with soft beads that helps maintain a neutral hand position.
Compression Gloves (Best Arthritis Gloves)
Comfy Brace Arthritis Hand Compression Gloves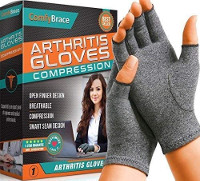 Made of high quality cotton spandex.
Fingerless design to help with your grip
Can be used all day
IMAK Compression Arthritis Gloves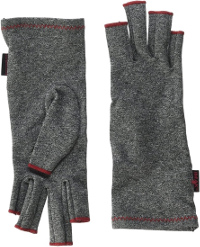 Provides mild compression that helps with joint pain and swelling
Received Arthritis Foundation Ease of Use Commendation
Dr. Arthritis Copper Gloves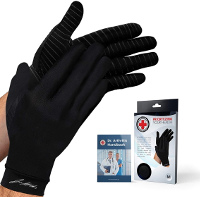 Developed by Medical Doctors specifically to help with arthritis hand pain.
Includes a Doctor Written Handbook regarding the disease.
Made with Copper Infused Material
Vive Arthritis Gloves – Compression Gloves
Open finger design to provide compression and mobility.
Form- fitting gloves that adapts to your hand's shape
Made with a cotton- spandex blend for a breathable blend.
Copper Compression Long Arthritis Gloves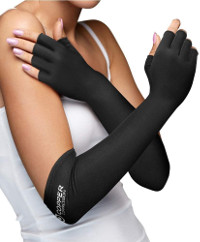 Has the highest Copper content with 85% copper- infused nylon material.
Keeps the hands, fingers and wrists compressed to ease pain and maintain your range of motion.
There are a lot of choices available in the market to help provide natural relief from rheumatoid arthritis pain.
It is important that you use the type of gloves that work for you.
The gloves that will best help you alleviate your hand pain.
Some also suggest to use different gloves for day time and for sleeping.
You may consider using heat therapy when sleeping as it may get too hot when you use it during the day.
Overall, y our experience with them with be the best factor in choosing the right gloves for you.
We also suggest to talk to your doctor before trying out something new.